WELCOME
ATELIER
PRESCOLAR
Wonder • Explore • Discover
Naranjo
2 year old class
The Naranjo is Atelier's youngest workshop where language development, sensory enrichment and socialization set the children on a life-long path of experiential learning.
Manzano
3 year old class
The Manzano is Atelier's workshop for 3 year-old children where varied expression, intricate hands-on learning and deeper social relationships are cultivated.
Limonero
4 & 5 year olds class
The Limonero is Atelier's workshop for 4 & 5 year-olds where student-centered, teacher-framed, constructivist learning drives the children's development to full potential towards graduation.
Programs
Atelier Preescolar is an educational community where children, teachers and parents interact to create a learning environment.
About us
A premier Spanish Immersion Preschool boutique preschool in Southwest Austin, TX with a unique, loving and nurturing environment for children 18 months to 5 years old. Atelier Preescolar is committed to develop quality education and lifelong love of learning. Atelier Preescolar was inspired by the idea of education for young children – one that is child-centered, recognizing and honoring the individuality of each child.
Camps
Campers will learn, practice and develop their Spanish with dance, music, cooking and fun projects. Children will develop vocabulary and appreciation for diverse cultures. We will learn about Spanish speaking countries and their cultures through fun organized projects and activities.
At Atelier Preescolar we have chosen to develop programs inspired by the Reggio Emilia approach to early childhood education and we use a curriculum that is child centered and teacher framed.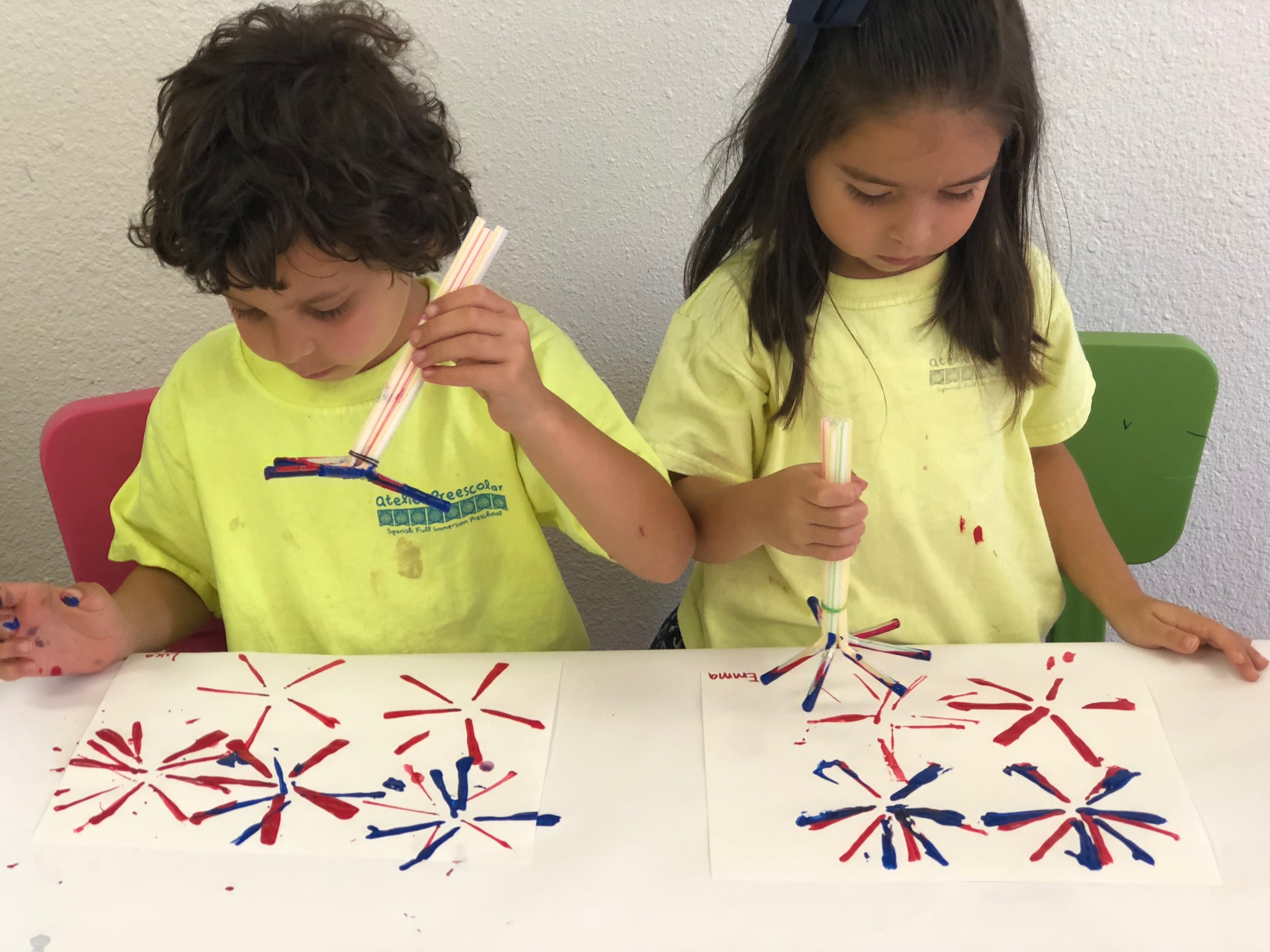 Reserve Your Adventure
Schedule a Visit